Packs are a new feature that can help you save time and effort by replicating the use of high-quality content!
Essentially, Packs function in the same way as a Folder: you can organize other Folders, Sets, or individual Questions inside them. However, unlike a Folder, Packs can be shared by inviting other teachers via email or by publishing a link to your content.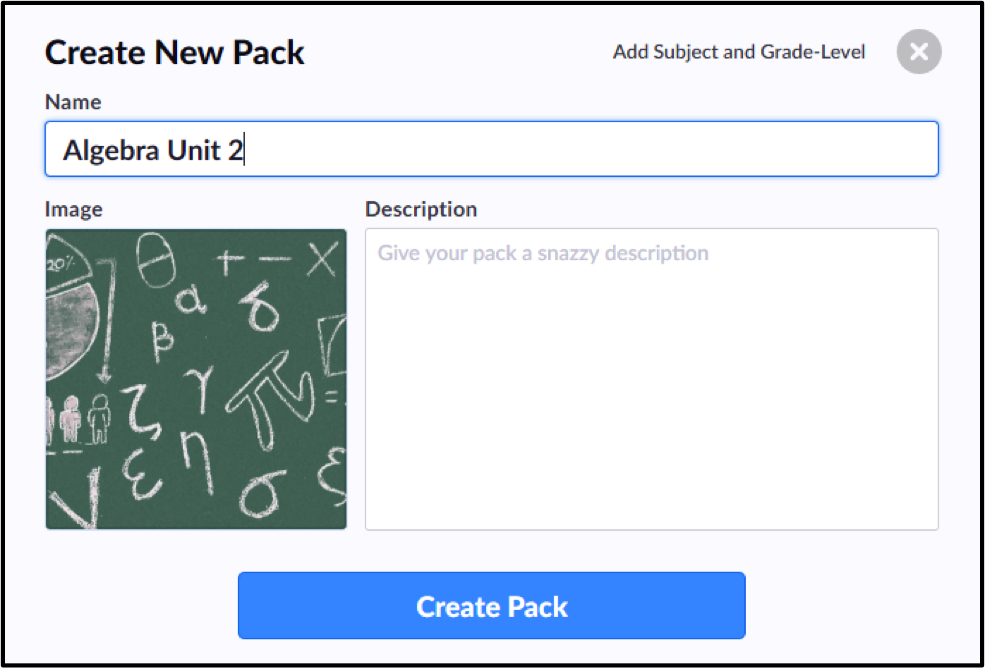 To access Packs from your Plickers.com homepage:
Find the left-hand sidebar and look for the last item: Your Packs.

Select an existing Pack or click on the

New Pack

button.

You can now create new content in your Pack or move existing content from your Library into it.