In order to use Plickers with your students, you'll need Questions to ask. Questions can be used individually or grouped into Sets. Using a Set gives you a faster way to Play a group of Questions and allows you to track percentages and gather data for the Set as a whole.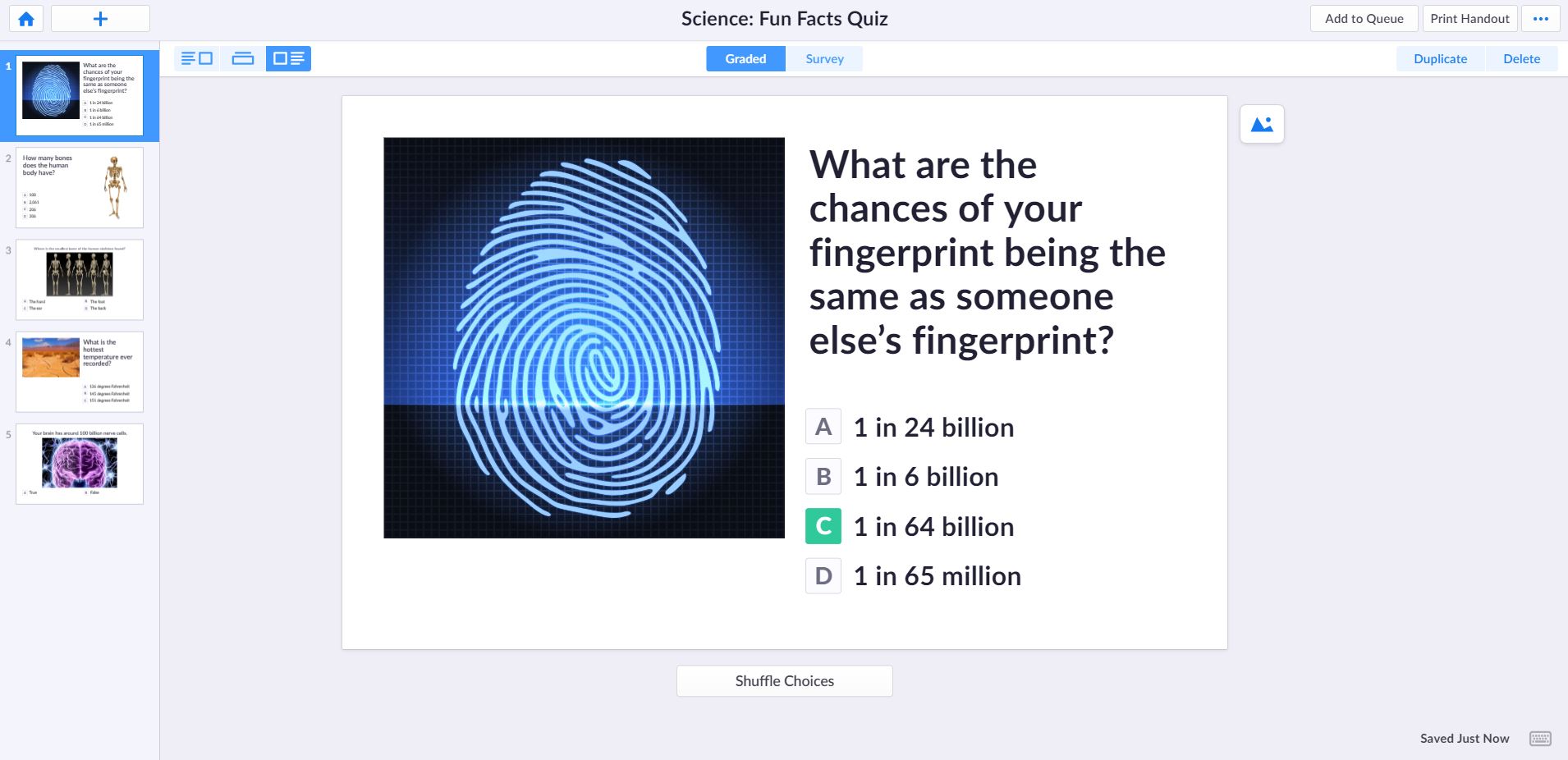 Creating Content
Go to your Library on www.plickers.com to create a new Set or Question. You'll have a chance to add images, enter answer choices, rearrange the order of Questions in a Set, or mark a Question as a Survey. New content you create will be automatically saved to your Library.
If you're using Plickers Free, you're limited to 5 Questions in each set, but you can create as many Sets and individual Questions as you like. If you're using Plickers Pro, you can add unlimited questions to a Set and add images faster using the built-in image search.
See Creating and Editing Content for more information.
Organizing Your Content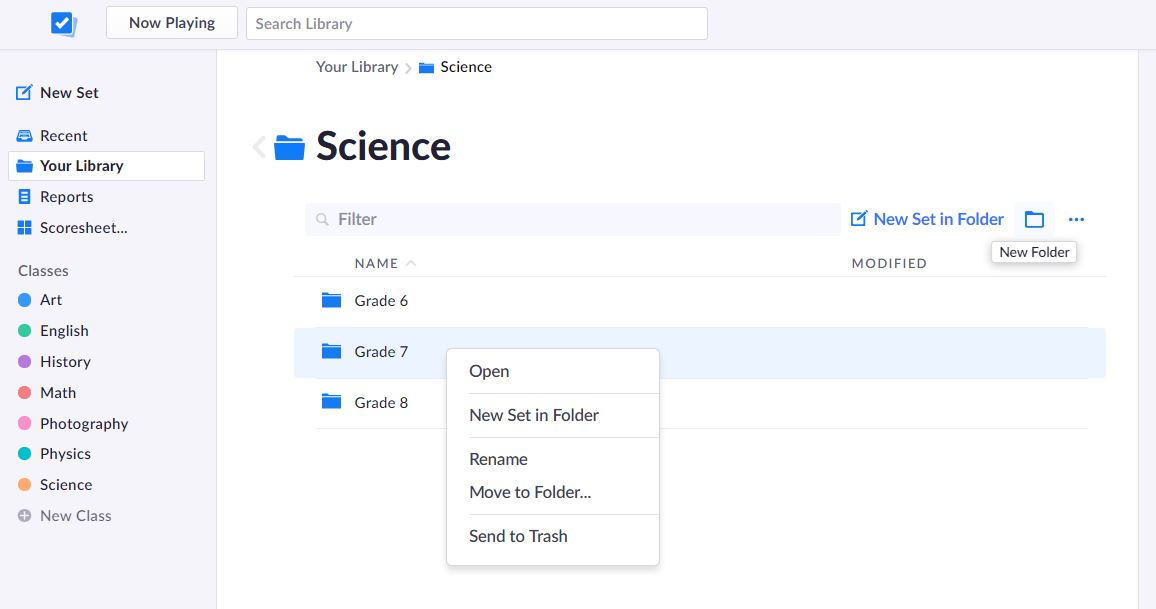 You can organize the content in your Library just like you would organize files on your computer. You can put your Questions or Sets inside Folders and nest those Folders inside other Folders.
Content can be further organized using Packs. Just like your Library, Packs can contain Folders, nested Folders, and Sets & Questions. Plickers Pro users can also use Packs to share content with each other. See Sharing Content for more information.
To select multiple items, hold down the Shift or Control key while clicking on them. Once multiple items are selected, use right-click or drag & drop to move them into Folders or Packs.
Use any combination of these functions to organize your content any way you'd like!
See Organizing and Finding Content for more information.
Finding Your Content

Your Library is where your content is stored. You can browse the Packs, Folders, Questions, and Sets in your Library at any time. Within each section, the items are listed alphabetically.
The Recent view shows a list of the items you've recently interacted with. When you look at or edit an item, it will be moved to the top of your Recent list.
You can also use the Search bar at the top of your homepage to search for a word or phrase in the title or body of a Question or Set. This will search both your own Library and any Packs you're a part of. Similarly, you can use the Filter bar to quickly refine the contents of a Folder or your Recent view.
See Organizing and Finding Content for more information.
Using Your Content
When you're ready to use a Question or Set in class, click Play Now to show it to your students. To prepare for a lesson, add items to the Queue for one of your Classes and Play from there.
Use the Plickers app on your mobile device to scan your students' Plickers cards and gather their answers. As you scan, the Now Playing page from the Plickers website will update to show who has been scanned. When you're done scanning, click Show Graph to display the results to your class.
See Playing your Content in the Classroom for more information.