Compared to individual subscriptions, our Plickers Pro for Schools group order process is a little different. The steps involved depend on your situation. Please use the toggle boxes below to learn more:
Please click on the link below and follow the instructions:

Please email support@plickers.com with the number of memberships you would like, as well as the details to be added to the quote document, including the purchaser's:

name
email address
school/district
billing address (including zip/postal code)

Please also let us know if you need to add a Tax ID, or if you would like to pay in a currency other than USD (we're able to accept GBP, EUR, CAD, AUD).

A dedicated member of the Plickers team will get back in touch with you as soon as possible.

Please click on the link below and use the calculator to find out the potential price of your group order:
Pricing
Plickers Pro memberships are $71.88 USD per user and expire a year after the order is activated. We also apply one of the following discounts, depending on the number of memberships in your order: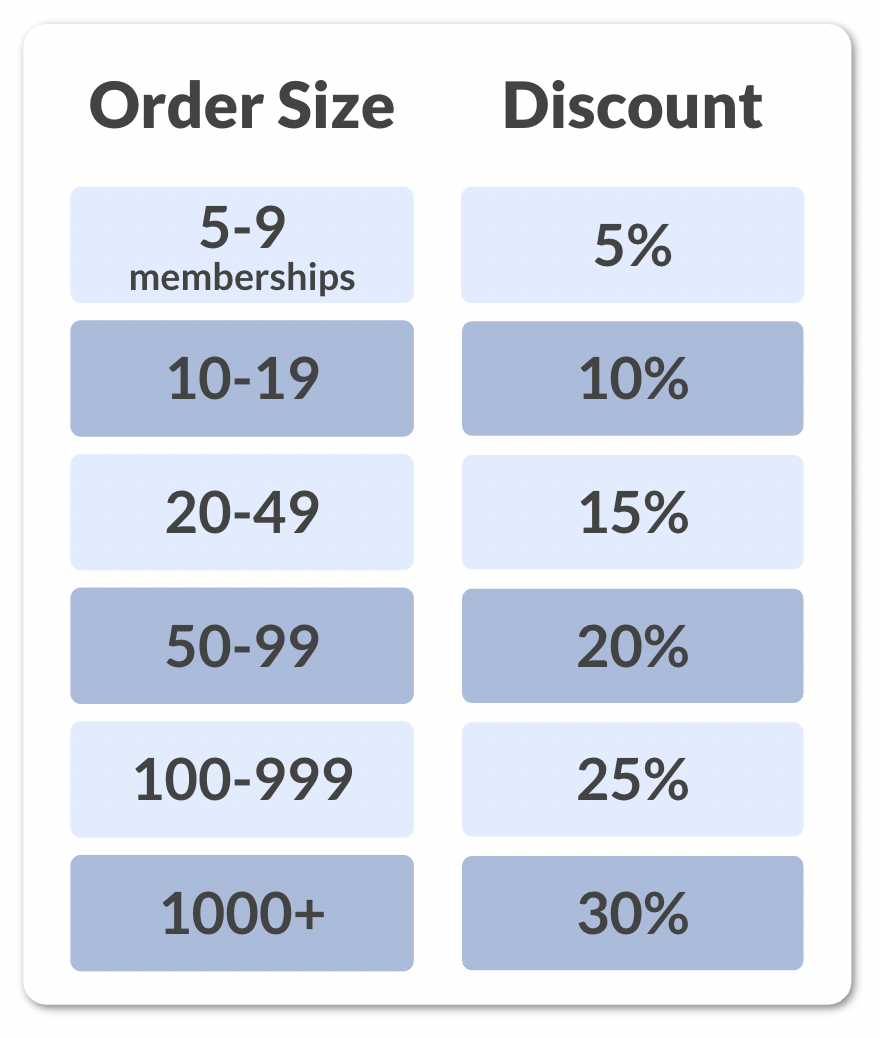 So, as an example, if you would like to purchase Plickers Pro for 20 teachers in your school, the total cost is calculated in the following way: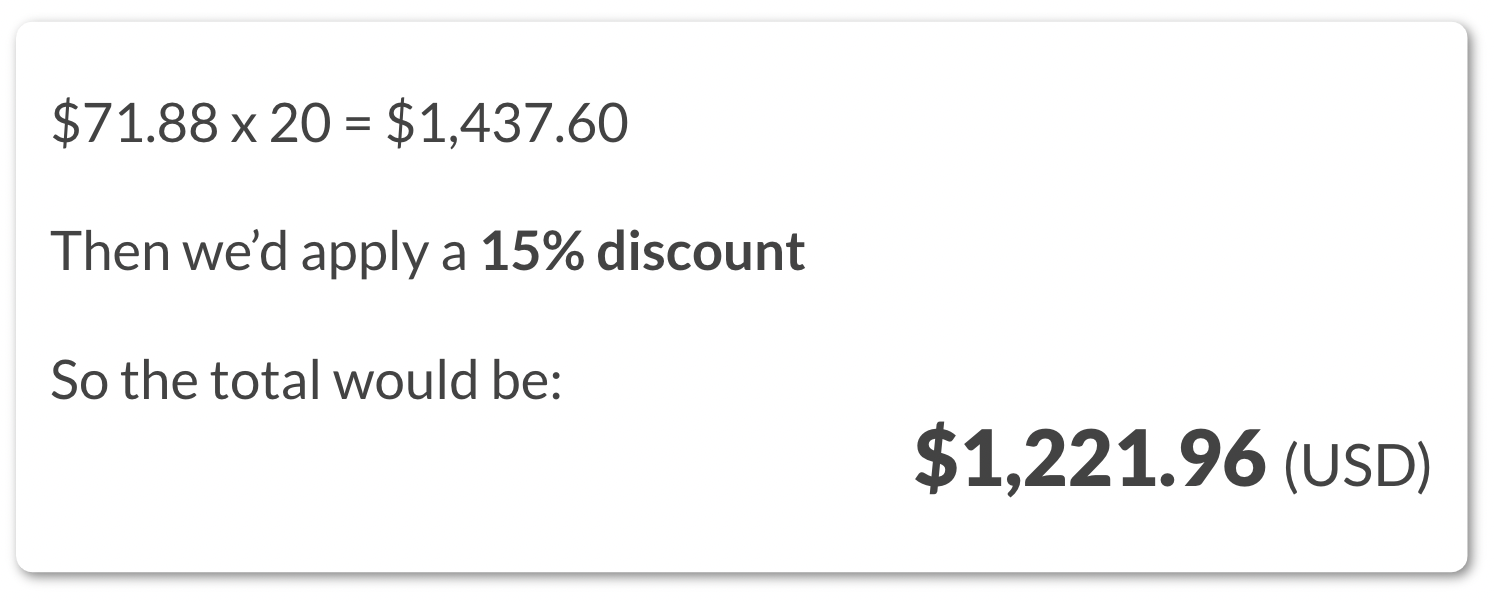 We really appreciate you considering Plickers Pro for your school or organization. If you decide to move forward with an order, please let us know if you'd like some assistance with setting up and getting started with Plickers. Our team is always on hand at support@plickers.com.