Thank you very much for your interest in a group order of Plickers Pro memberships. To make an order, or to request an official quote for your procurement process, please follow the link below:
After submitting the requested information, you'll be sent information about the next steps via email...
...you'll receive two emails:

One will contain instructions on how to distribute memberships to your colleagues (which you can do straight away).
The other will include a link to your invoice and payment page.

...you'll receive one email containing the quote document, along with a link to accept the quote (if you decide to move forward with the order).
Pricing
Plickers Pro memberships are $71.88 USD per user and expire a year after the order is activated. We also apply one of the following discounts, depending on the number of memberships in your order: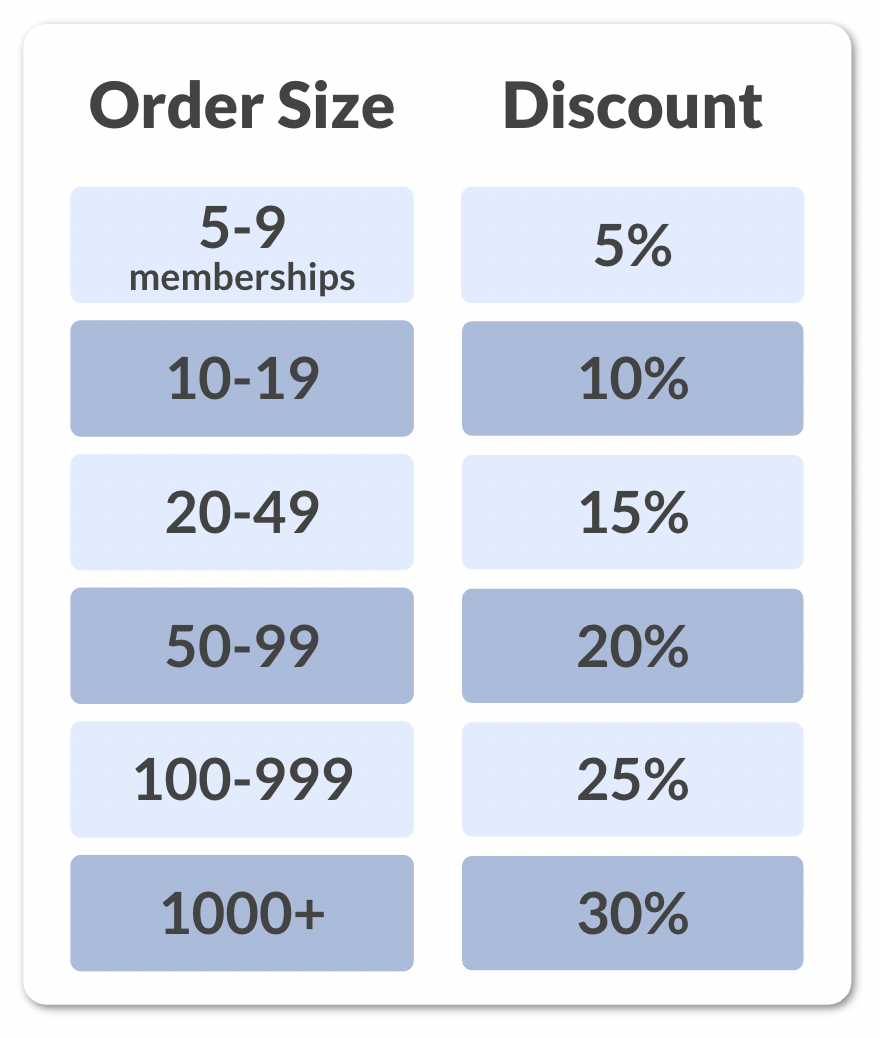 So, as an example, if you would like to purchase Plickers Pro for 20 teachers in your school, the total cost is calculated in the following way: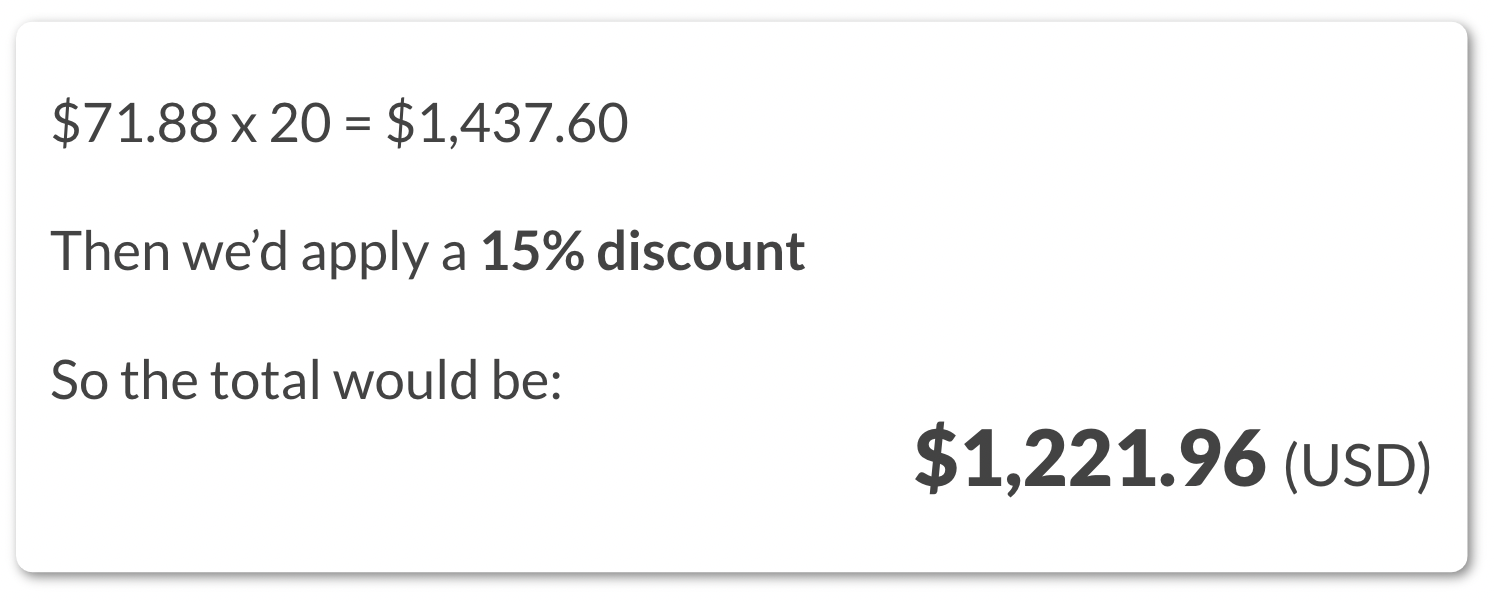 We are able to process payment in a number of currencies (USD, CAD, EUR, GBP, AUD). To determine the cost in your preferred currency, please head over to our price calculator at schools.plickers.com
We really appreciate you considering Plickers Pro for your school or organization. If you decide to move forward with an order, the next two articles in this section will take you through how to set things up:
Please also feel free to get in touch with us if you'd like some assistance - our team is always on hand at support@plickers.com.