Library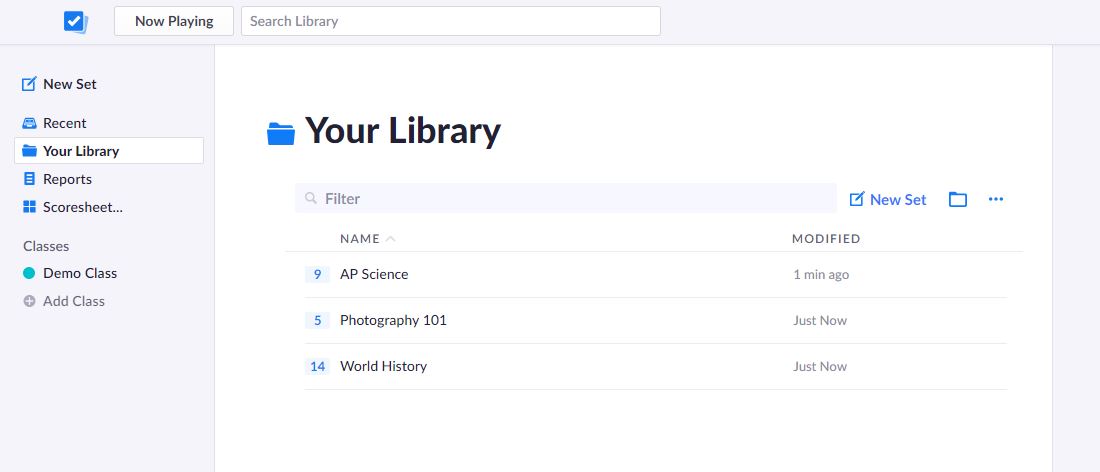 Your Library is where all of the content you create is stored. From this view, you can create new questions, create new Sets, add content to a class queue, or play your content immediately. Use the search bar at the top of the page to look for specific questions, Sets, or folders. Use the controls at the top of your Library view to create a New Set, create a New Folder, create a New Question, or view your trash.  At any time you can right click on a question or Set in your Library and see a menu to Edit, Rename, Play Now, Move to Folder, Detail View, Make a Copy, or Send to Trash.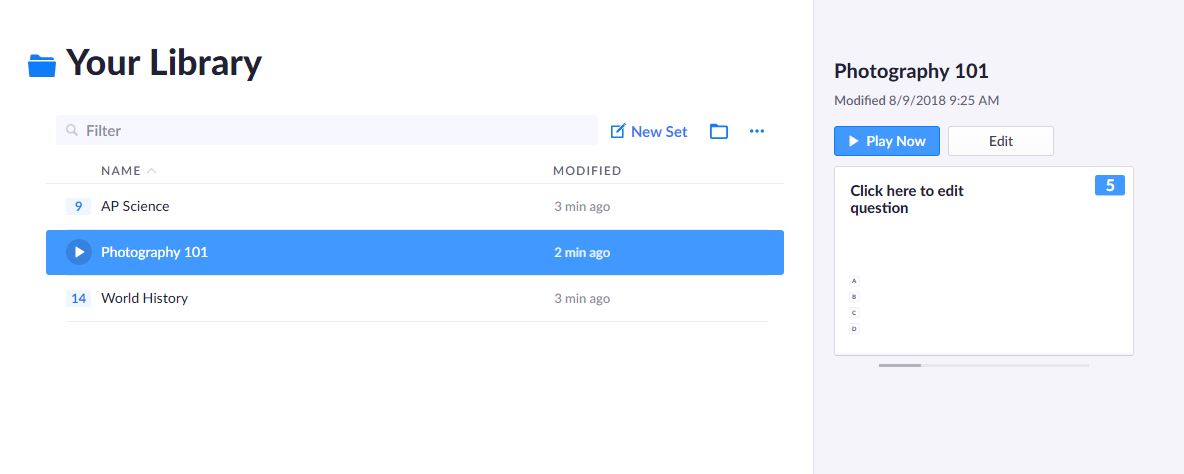 Clicking once on a question will display a panel on the right of your screen with a thumbnail of the question and controls that allow you to Play or Edit that piece of content. You can also see a list of Classes that the question has already been added to, and at the very bottom of the screen, there is a tab you can use to Add to Queue.
Clicking once on a Set will bring you to the same right-hand panel with a thumbnail image and controls to Play or Edit. The thumbnail will show the last question you accessed in that Set. To toggle through the questions in that set, click on the gray right-left arrows that appear when you hover over the thumbnail.
Double-clicking on any question will take you to the Set Editor screen.This screen will also illustrate which Classes the question has already been added to, if any. In the far right corner at the top, there is a 3-dot drop-down menu that allows you to duplicate the question, or send it to Trash (Don't worry!! Questions sent to Trash are retrievable!) Clicking on the Home button in the top left corner will take you back to your Library.
If you hover over any individual question or Set in your Library, you will see an arrow tab appear on the right side. Click on that arrow and you will go to a detail screen where you can Play the question or Set, Edit it, or add it to a Class Queue.
Recent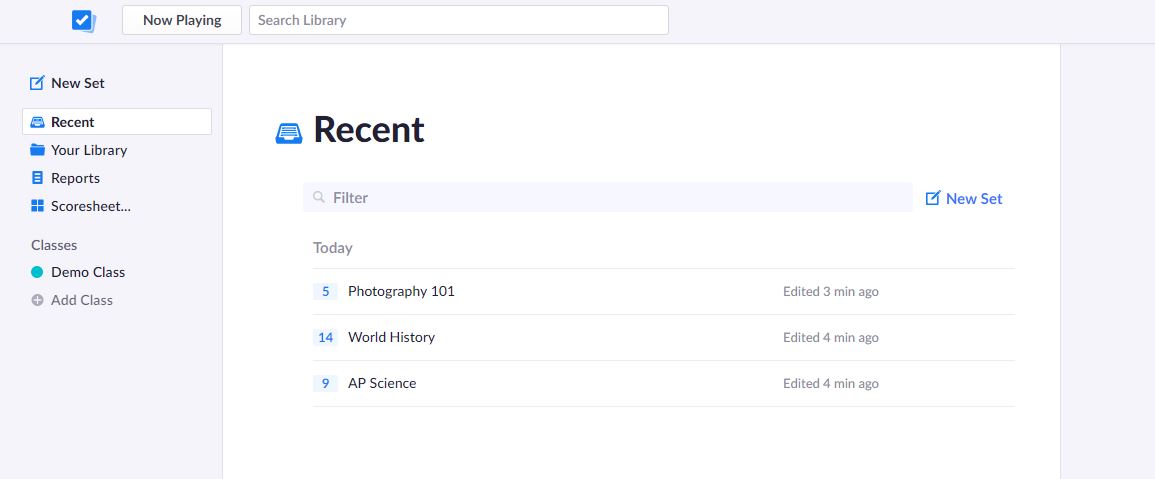 Click on the Recent link from your Homescreen to view a full list of all questions and Sets you've accessed, in the order that they were last opened. Once in the Recent screen, all functions perform exactly the same as when you enter your Library. See the instructions above to get specific details.