The Now Playing view that your students see on the screen will remain the same until you move on to another Question. This allows you to navigate from Question to Question seamlessly, without disturbing the flow of your class.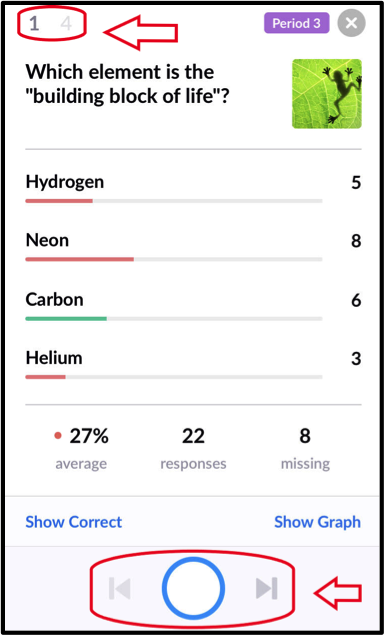 If you are already playing content on your mobile app, you can:
Simply swipe left or right to move from one Question to the next, or go back to a previous Question.

The gray numbers on the top left corner of your mobile app will indicate which Question you are on, and how many Questions remain in that Set.
To search for different content from your mobile app:
Swipe down. The Question you were on will minimize and drop down to the bottom part of the screen.

You can navigate on your mobile device to select different content from other Classes or your Library.
If you are following these steps and Now Playing is still not working, please see our Troubleshooting Now Playing help page.