If you've requested a password reset (by clicking 'Forgot password?' at www.plickers.com/login), there are a few things to keep in mind.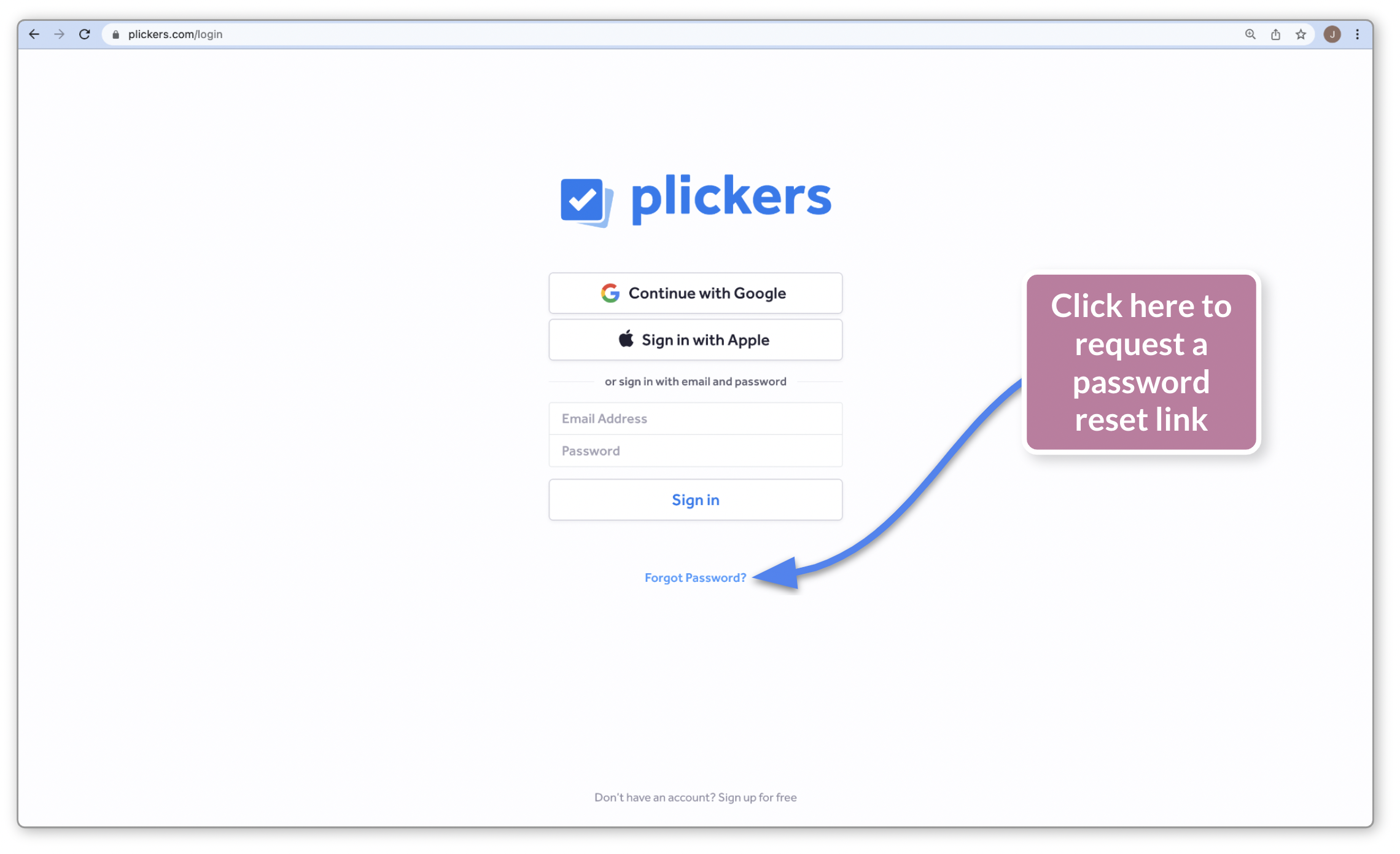 Things to be aware of:
When you click Forgot Password? (shown in the screenshot above), you'll be asked for your email address. Please double-check it's spelled correctly, and that it's definitely the one you use for your main Plickers account.

The email you receive as a result will contain a password reset link

Sometimes, we hear from users that they haven't receive the email. If this happens to you, we would recommend the following:

Check your spam folder, or any automatically filtered folders (for example 'Promotions', 'Social' or 'Updates' within Gmail)
Type 'no-reply@plickers.com' into the search function of your email account to double-check it's not hiding anywhere
If the email is definitely not there, please contact support@plickers.com from the email address linked to your Plickers account, and we'll try sending over a link directly

Please also take into account that a reset link is only valid for 24 hours.

After that point, you would need to request the link again by selecting the Forgot Password? link at www.plickers.com/login

Once you've successfully reset your password, for security all unused links are automatically invalidated.