The Scoresheet is available within your Plickers account at plickers.com. It can be accessed by clicking on the Scoresheet... link in the left-hand sidebar of your homepage.
What is the Scoresheet?
The Plickers Scoresheet function is a customizable spreadsheet that allows you to collate, view, analyze, print and download your students' results. There's more info available at this link too.
Upon clicking Scoresheet... in the left-hand sidebar of plickers.com, you'll be taken to the page shown below, whereupon you'll need to perform a couple of tasks, depending on which student results you're looking for.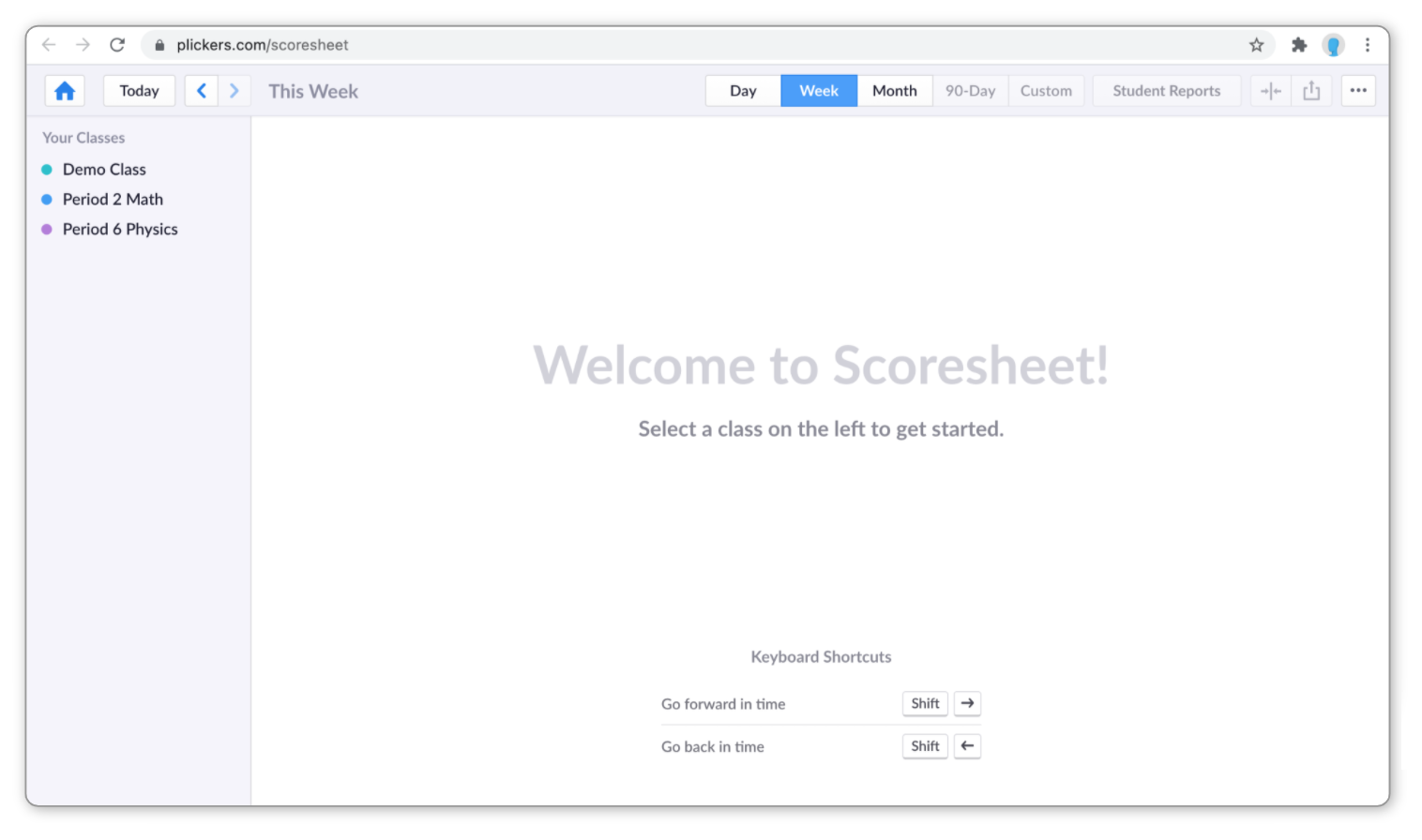 Select the Class you wish to work with

As you can see in the image above, your list of Classes will be showing on the left-hand side of the page.

In the case of our example here, we'll be selecting Period 2 Math, which takes us to a view like this:

After selecting your Class, you'll see a calendar appear in the bottom left-hand corner of the screen.

Use the calendar to select the date of your desired Plickers session

The dates that contain student results are highlighted with a faint orange square. For example, in the image above, you can see that August 5th is highlighted. Upon clicking that square in the calendar, we'll see all scores recorded on that date for our Period 2 Math Class, as shown below:
Once you've located the results that you need, there are several things you can do to customize the Scoresheet. Our next How-to Guide covers all the different possibilities that you have available.