To edit your profile (Name, Email, Password, Authentication, etc), simply click on your name in the upper right-hand corner of the Plickers website (plickers.com).
You can also try reaching your Account page directly by using www.plickers.com/account.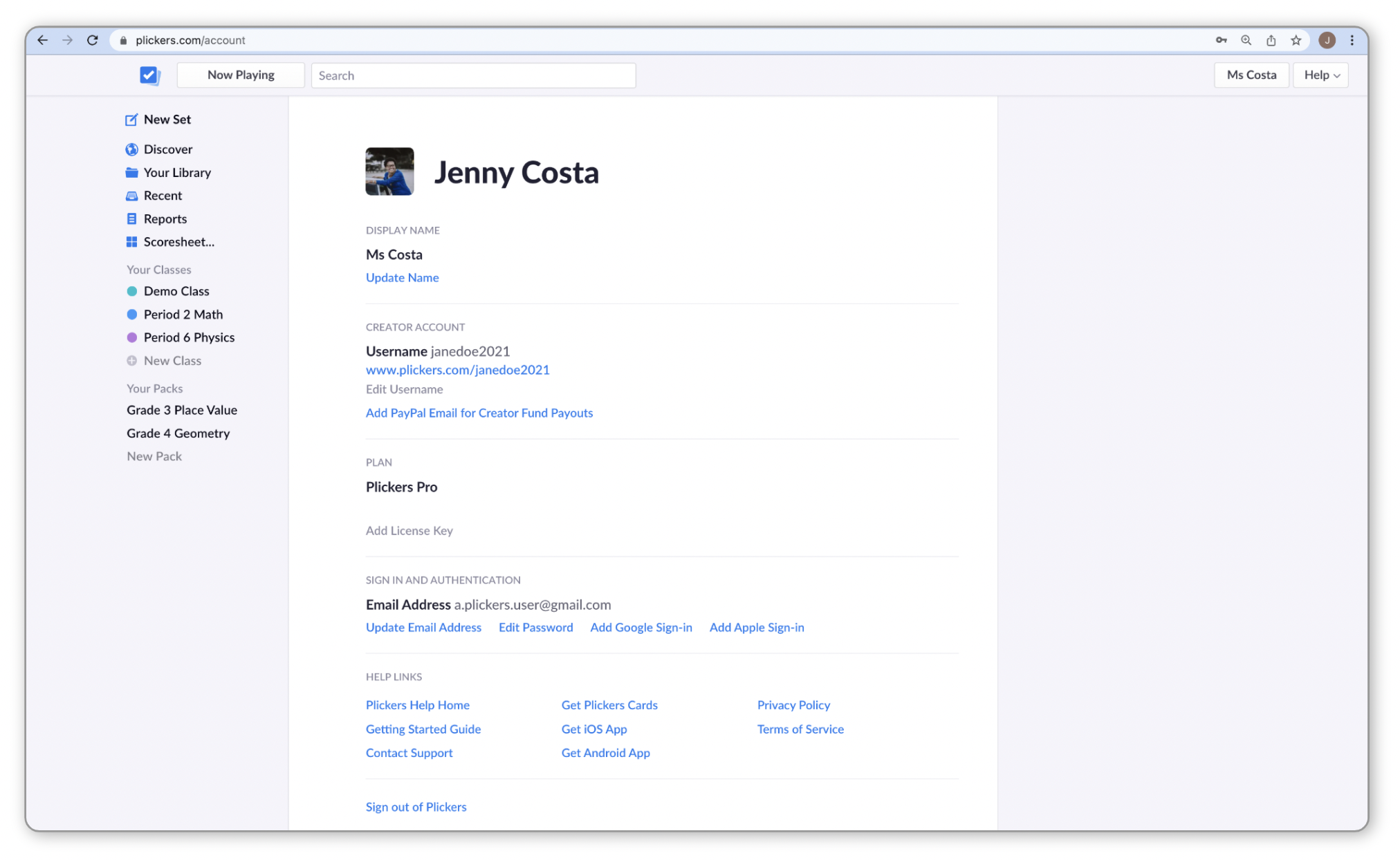 For more information on making changes to your account, please use the following links:
And if you have any problems or questions, please contact support@plickers.com from the email address linked to your Plickers account - we'll be very happy to help.