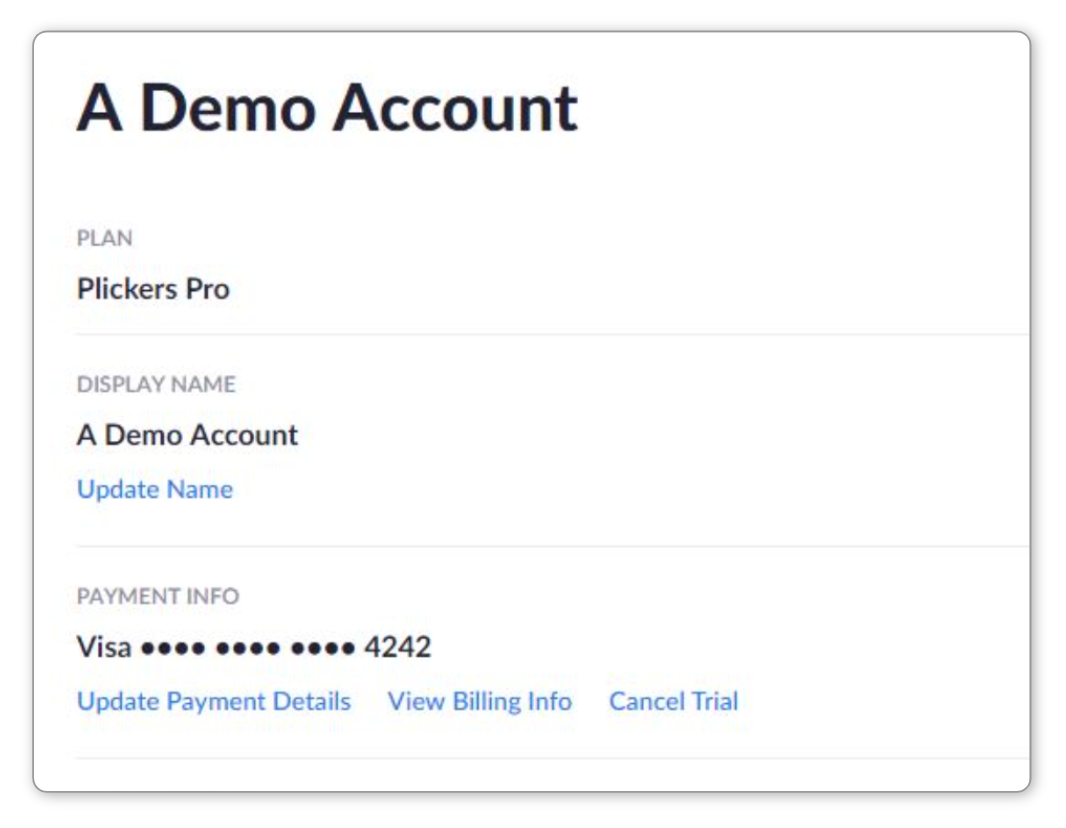 To edit your profile (Name, Email, Password, Authentication, etc), simply click on your name in the upper right-hand corner of the Plickers website (plickers.com). You will then be able to make the necessary changes.
Note
If you can't see the option to change your email address, it's likely you'll need to remove Google or Apple Sign in first. The option to do so will be under the Sign in and Authentication heading.
Please contact support@plickers.com if you have any problems or questions.