Deleting an Individual Question or Set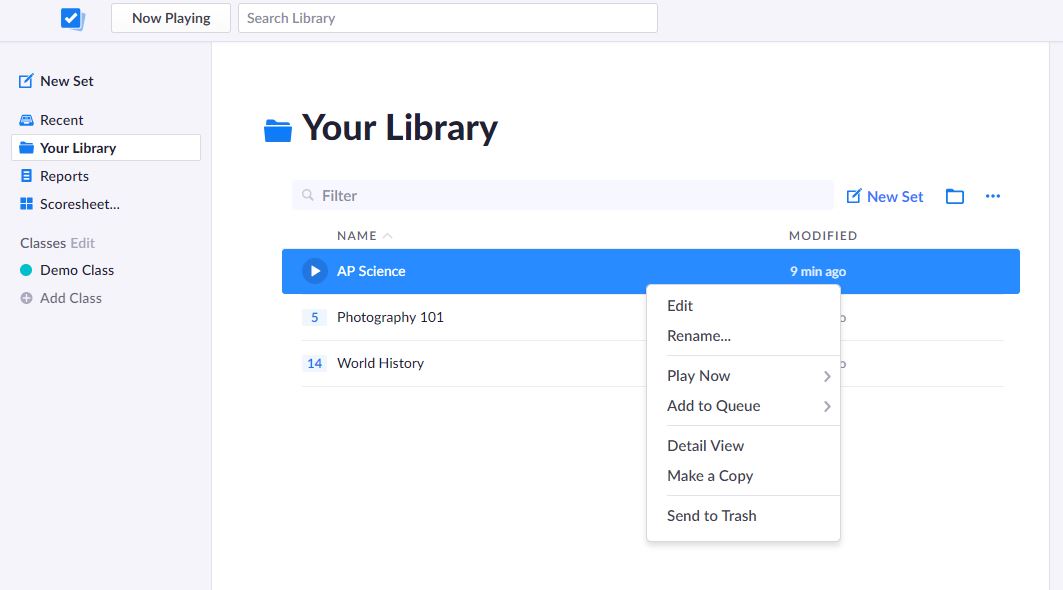 There are multiple ways to delete an individual question from your Library. From the Set Editor screen, you can click on the 3-dot drop-down menu at the top right and select Send to Trash. You can also right-click on any individual question in your Library and then select Send to Trash from the drop-down menu.
Deleting an Individual Question From Within a Set

To Delete a specific question from a Set, double-click on the name of the Set from your Library view to open the Set Editor screen. From there, you can either right click on an individual question and choose Delete from the dropdown menu, or select the question and click the blue Delete button on the top right of the screen.
Restore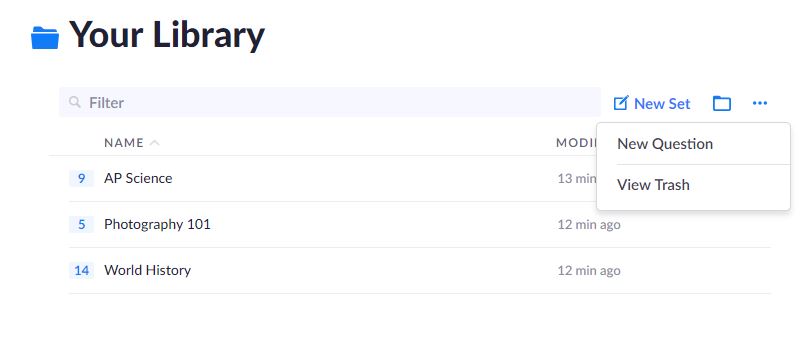 From Your Library, click the 3-dot icon on the right and choose View Trash from the drop-down menu. From there, you can click Restore next to anything in your Trash. The restored content will be immediately viewable in your Library.