Within E-Learning, there are a few different things you can do whilst playing your content to your Class.
Switch to Hybrid or Cards Mode
In the top right-hand corner of the Now Playing screen, you'll see a dropdown menu that includes the various Plickers modes: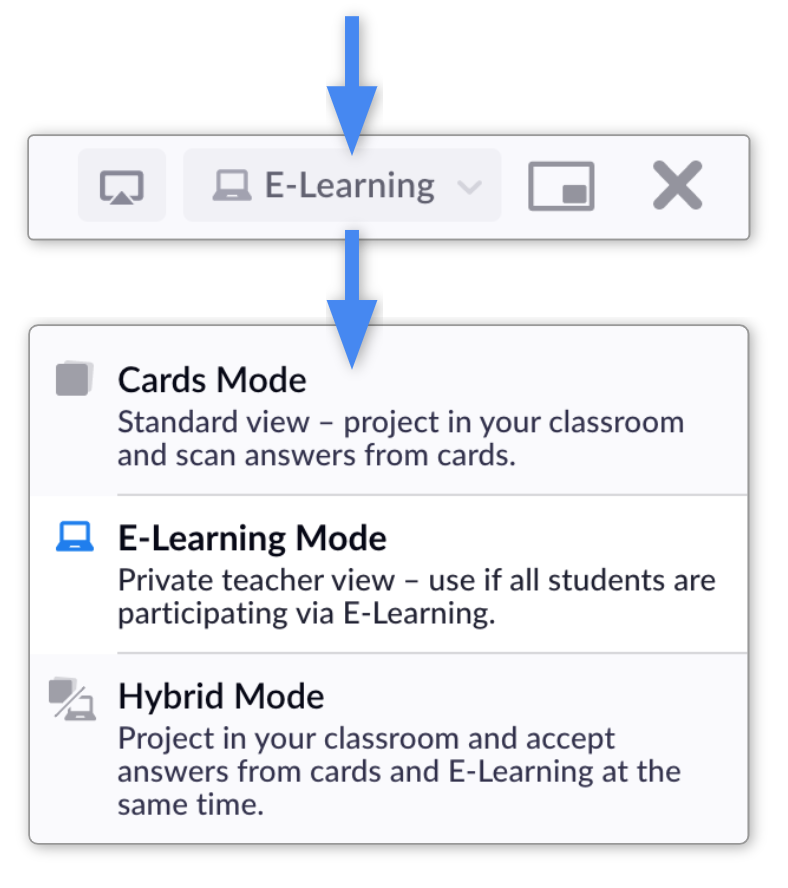 E-Learning Mode
This is used when all of your students are learning from home.
Hybrid Mode
This can be used when some of your students are in the classroom, and some are participating at home. For more information on Hybrid mode, follow this link.
Cards Mode
If you no longer need to use E-Learning, you can switch back to the traditional in-class version of Plickers, by selecting the Cards Mode option here.
Try Screenshare Mode
By default, the Now Playing screen for E-Learning is designed to be seen only by the teacher.
However, if you want to share your screen with your students during video conferencing, you can click the button shown below, which is located in the top right-hand corner of the Now Playing screen.


As you can see, you'll then be able to share your screen without displaying the answer to the question, or the progress of each student.
Use the timer
At the top of the E-Learning Now Playing screen is the timer.
By default, this is set to 'stopwatch' mode, meaning it'll automatically count up from zero.
If preferred, you can switch this to 'countdown' mode and set a specified time. To do so, before you start accepting answers, simply click on the timer and select your preferred option, as shown in the image below: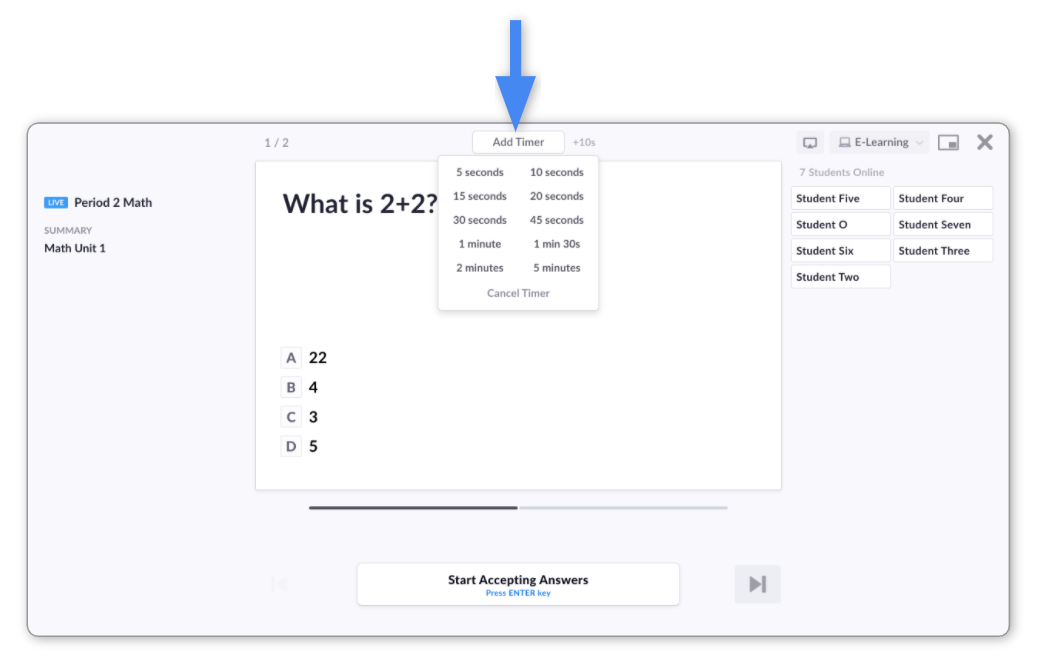 If you'd like to remove the countdown and revert back to a simple stopwatch, then you can select Cancel Timer.
Keep an eye on Set and Class progress
Finally, to keep track of progress while you move through your questions, you can scroll down the Now Playing page to reveal the information shown below: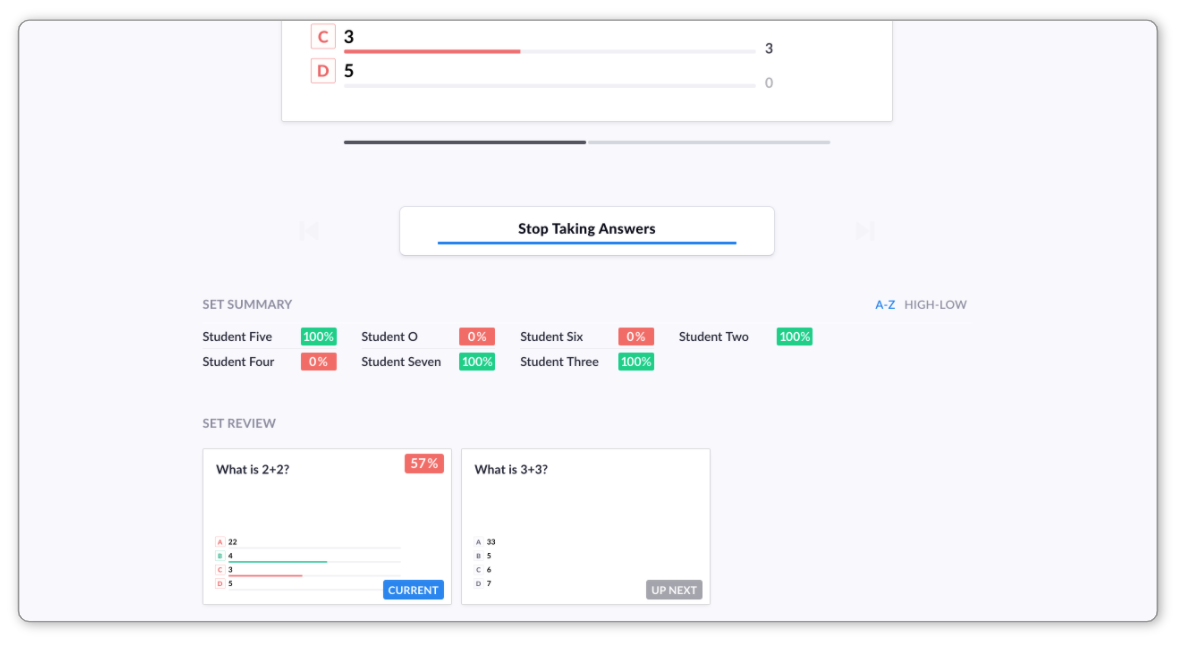 You'll see how your students are getting on, as well as the average score for each question in your Set.